Kids learned  how to finger knit as Nicole taught us how a simple loom we can make from toilet paper rolls w/ tape or rubber bands & popsicle sticks can help.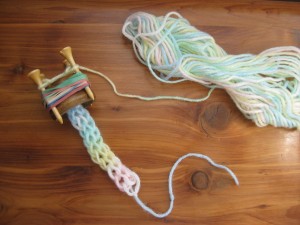 Or if you want to make a loom ahead of time and bring to the park Thursday – go to this blog for more fun & quick knit set ups with simple stuff from your house.
Thank you to Maggie for helping as well! Bravo to everyone who challenged themselves!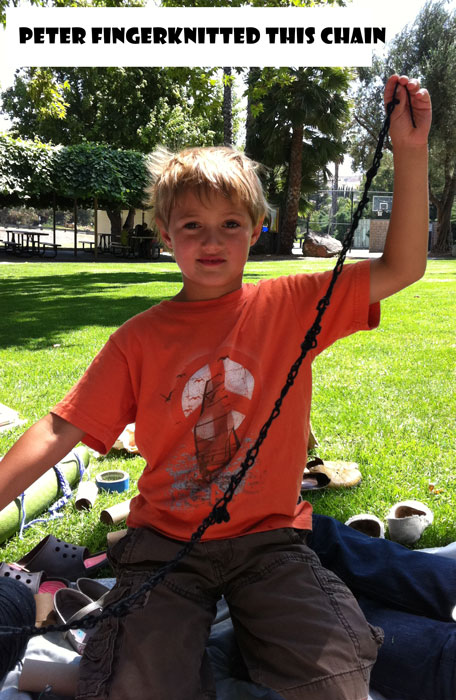 You can also use yarn to make god's eyes or also known as evil eyes or in Spanish -  Ojo de Dios.  You can use sticks from your backyard or a park, or you can reuse your popsicle sticks from this hot summer.  If you've forgotten how to make 'em – watch this video.
And I brought the goodies for the last natural fibers station.  Worry Dolls, originated in Guatemala, are dolls that remove your worries while you sleep.  I made the step-by-step demo below to make it easy to make your own.
Again it was a lovely afternoon spent under the shade of trees with ice-cold watermelon!  You would be amazed at the cool breeze passing through the park.  See you all next time – to celebrate MudPies & Butterflies TWO Year Anniversary.  Whoo hoo!