This week we will share our goodies from the Annual Sequoia Family Campout.

Kids will explain and explore the life of the Giant Sequoias and the rituals of the Black Bears that almost everyone sighted.  Bring small pieces of your natural world to make a delicate mobile (or just use what you find in the park). Click on image below for the simple how to.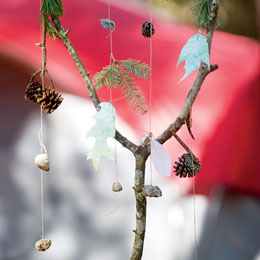 Those who didn't get to make Pine Cone Art last week can do it this week.  Come watch a slide show of a dozen of your very own M&B families in the Sequoia National Park. * (M&B Campers bring your memory cards or send me images ahead of time)*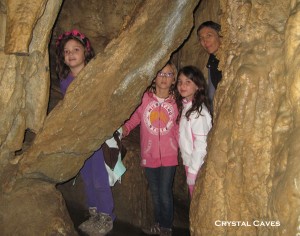 Mudpies&Butterflies Annual Sequoia Family Campout was an amazing adventure!  Potlucks, all-family Talent Show, Crystal Cave tour, close-up bear sightings, gorgeous hikes, lightening night shows, Bucks walking through camp, one hour of thunderstorm & hail, powerful family time, Kaweah River rock jumping, Tokepah Falls grandeur, and yoga before the Largest Tree in the world (photo on left)!