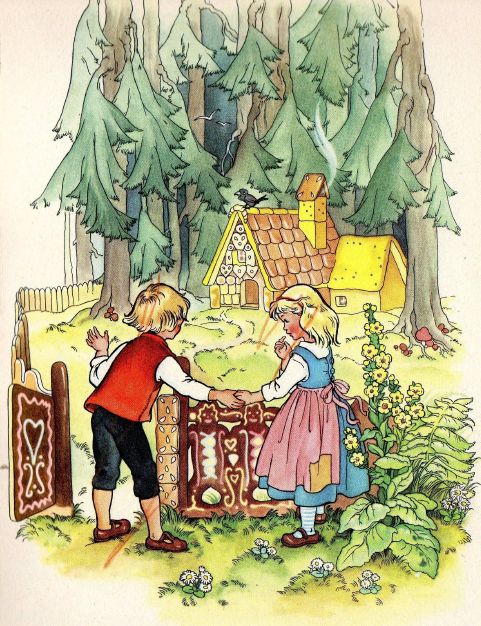 Ethics and the Law are such a difficult topic to tackle with any age group.  However, three years ago I participated in a unique way to gently bring it to light that was both beneficial and fun for young minds.  By slowing down the retelling of  these two fairytales – Goldilocks & the Three Bears and Hansel & Gretel, children not only enjoyed acting out the parts, but provided insight on what was ethically problematic in the stories.  Some of the talk is based on what is right & wrong (by the letter of the law or ethics), but everyone was also encouraged to discuss what "feels" right or wrong.
With Hansel & Gretel, I read the story as the children acted out the parts (we had one Hansel, 3 Gretels, one boy Witch, leaving me to be Stepmother and Woodcutter and occasionally the witch).  Everyone present had the power to stop my retelling if they sensed something occurring that was "wrong."  We playfully discussed what was unethical (going against morals), illegal(governed by written rules) or taboo(culturally wrong) or a combination of all three.  Follow up discourse was encouraged within individual families at home (or on the ride home).  I was merely shining a small light onto to the guidelines that rule our society and our internal compasses.  Something that children at age four and five have seriously begun to ascertain on their own.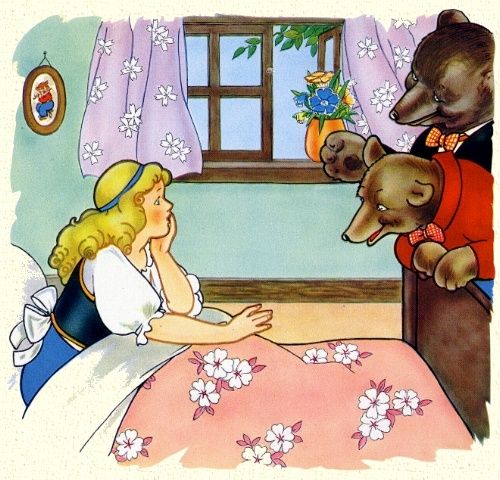 After Hansel & Gretel escaped and returned home…  We acted out a brief version of Goldilocks and the Three Bears(long version).  At the end, Papa bear called 911 to have Goldilocks arrested. It was at that point our fun took off as we carried the hypothetical story through the legal proceedings in a courtroom with children playing the parts of   judge, bailiff, attorneys, court reporter and jury.  Kids received a rather keen tutorial on how the civil courts work in the United States.  And after our last witness testified, I polled everyone to see if it still seemed fun or was getting a bit boring.  Of course the majority found it dragging on a bit. I wholeheartedly agreed and shared that more often than not, true court hearings are indeed tiresome and downright boring.  If anything, I am committed to telling M&B kids and families the truth.  Boring or not, the majority of kids spent almost 2 hours engaged in my activities of Ethics & Fairytales.  Bravo to you all!