What?  You can make Algebra
FUN
for 4-10 year olds?
Heck yeah! Come see how we roll at Mudpies & Butterflies.
Hold on,… isn't it Summer?  Shouldn't Math be off- limits until Fall?
If it's Fun, why wait?

And would you pleeeeease STOP complaining that Math is Yucky!

MATH TASTES GREAT!
Taking my cues from the fabulous book, Mystery Math by David A. Adler, I shared that Algebra is like a See Saw.  No matter what is on either side, the equals sign is the center of the see saw.  Algebra is a BALANCED See Saw with both sides totaling the same amount. We had tons of  fun trying to figure out the Mystery Number.  It is also called the Variable, which once revealed, makes the See Saw balanced and equal.  We did this with kids on my See Saw as well as with number equations and even WORD Problems.  They were all rushing to be the one to reveal the answer.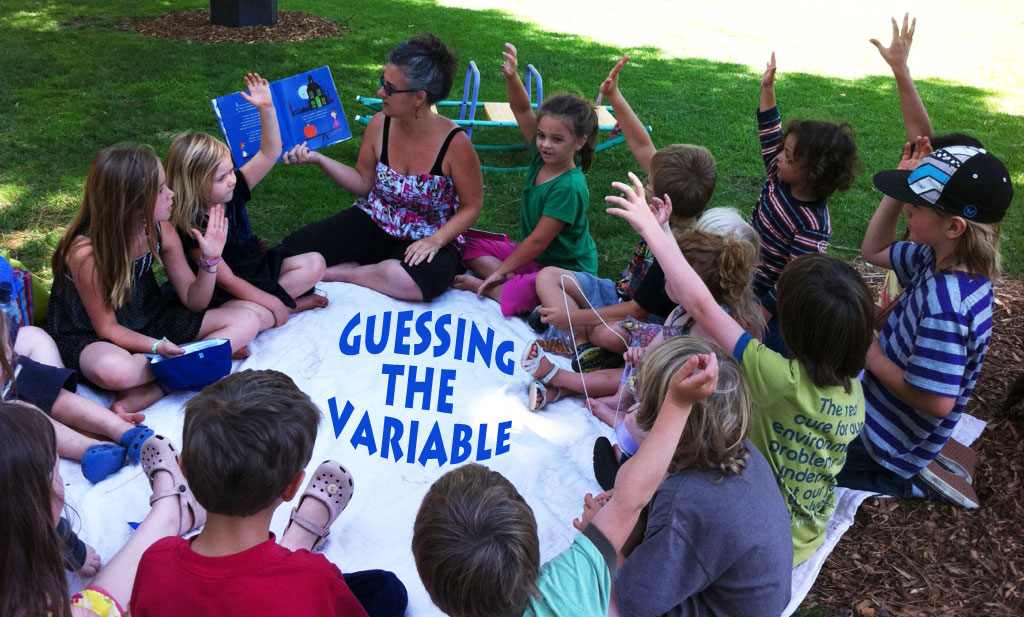 This book has made Algebra so FUN to explore with my girls (I've just bought the last three $8 copies in stock from Amazon to share).  By combining visual aids and body movement, the kids had a blast getting their base concepts of Algebra.  Some kids totally got Algebra from just that one day!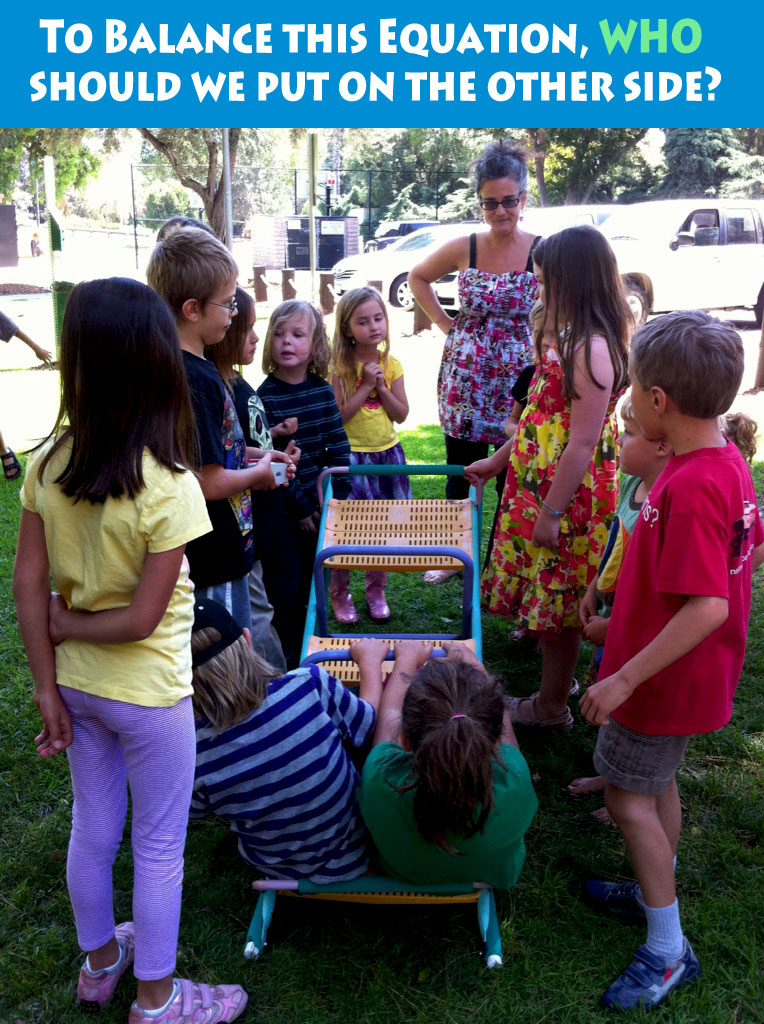 Included in the back of Mystery Math was the perfect craft.  With a coat hanger and some pennies (provided by families) and masking tape, hole punch, and paper clips (which I provided), the kids created their own manipulative math tool ($40) to best "see" and "feel" Algebra Equations.

By making varying units of pennies to hook onto the coat hanger, they could try to balance 2 pennies and 4 pennies with 6 pennies on the other side.  Or whatever numbers combinations they wished to try.  And they tried many combinations with success and FUN!
*Since this blog's creation, David A. Adler  posted a link to this page on his Website.  Thanks David; keep up the fabo work!
** Quick Tip to Make Challenging Subjects More Palatable.
Take care to prevent polarizing any subject that YOU think might beyond your child's reach.  When we label any element of learning as "too difficult," "beyond your years," or "something you can only do later," we are unknowingly planting a mental block in their heads.  Many of us were similarly handicapped as children, when friends or educators derailed our natural inclination to learn more with negative words and labels.  Just by speaking the word "algebra" or "calculus" with a distaste for it, we are doing the subject an injustice and potentially sabotaging the innate fun and intrigue for it.  For when our children do approach that subject later, they will view it as an obstacle, not a fun learning experience.  Children are quick to follow our lead, especially if it's an emotional reaction.  Taking the time to become a bit more consciously aware of vocabulary.  And don't worry over this, for you can positively re-frame any learning activity that may have been initially colored in an unfavorable light.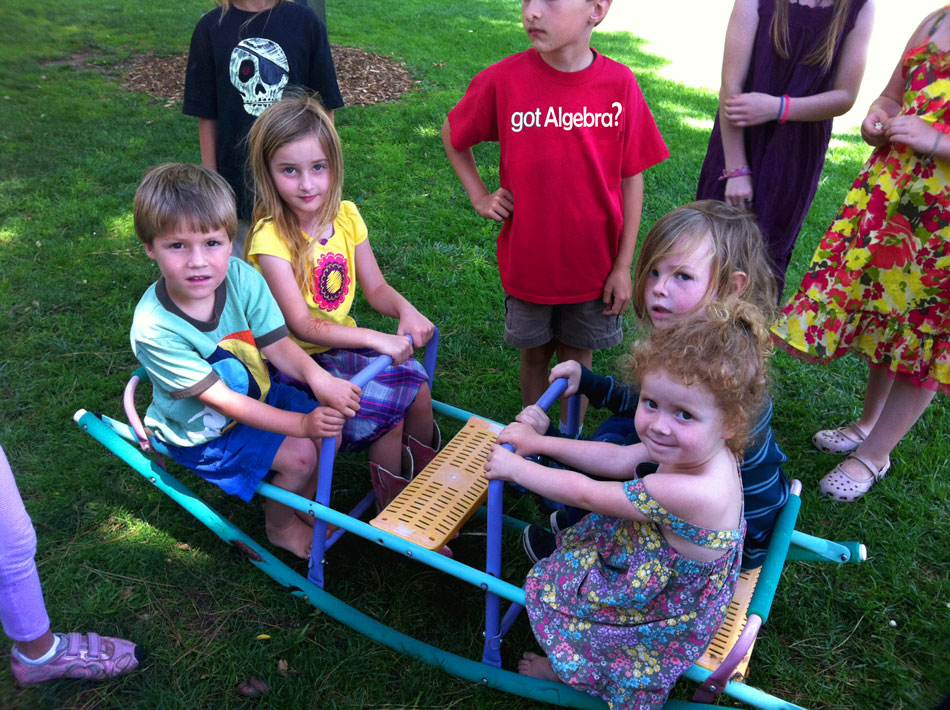 Children took turns picking who should go on either side of the actual See Saw to attempt making a balanced Algebra equation.