New year traditions are about starting fresh (nothing like a New Moon in sync for that).  And with that new moon, we can see more of the Quadrantid shooting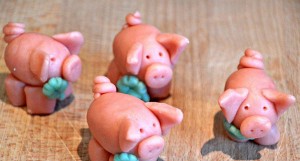 stars (peaking evening of Jan 3nd) for making wishes and resolutions.  But many age-old traditions for New Years Day are linked to increased prosperity:  southerners eat Black-eyed peas, long soba noodles in Japan, fish in Poland, American's bake New Years cookies, in Greece round cake with a coin hidden inside, the Spanish eat 12 grapes at the strike of Midnight, in Peru turmeric potatoes to bring gold,  and mini Marzipan pigs in Germany.  Centuries ago in Europe the idea of avoiding fowl in lieu of pigs (not for the Jewish) was because birds move backward as they eat and pigs move forward as they forage.  I will try to make a batch of marzipan with organic ingredients for everyone to make a Good Luck Piggie treat. Bring whatever dish or delight you care to share for prosperity, health or fortune for 2014. … Or just because it's yummy.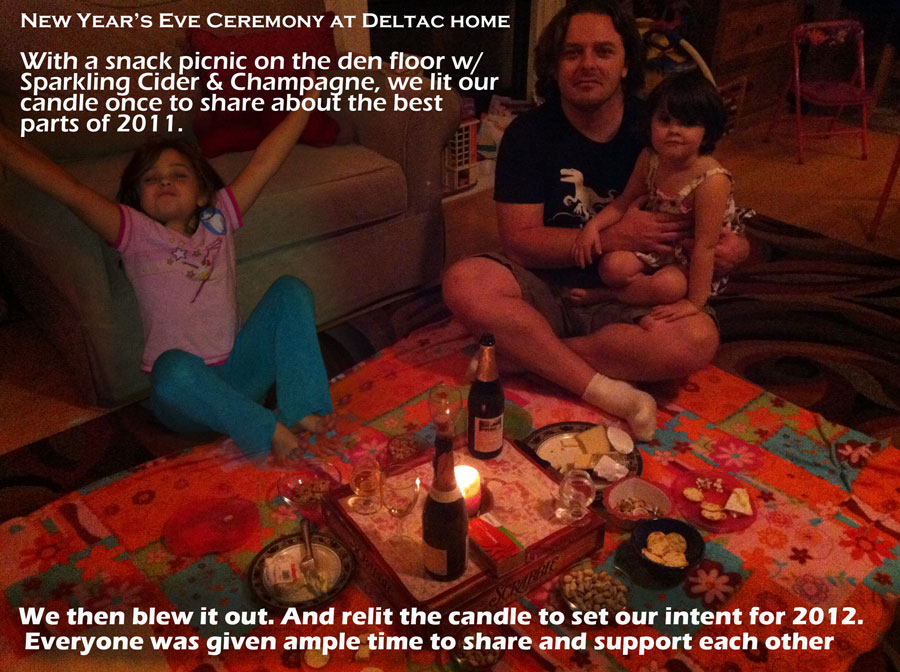 Here are the upcoming New Years festivals to attend.  We are attending at least 2 of these four festivals: Japanese New Year's Festival (1/5), the Lunar New Year Fest (1/18), and LA's Chinatown New Year's Parade (2/1) and Vietnamese Tet (2/7,8&9).
Consider creating your own family tradition (see above).

To the  Japanese, Oshogotsu is the biggest holiday of the year (imagine Thanksgiving, Christmas and Fourth of July combined).  They celebrate this Jan1-3rd.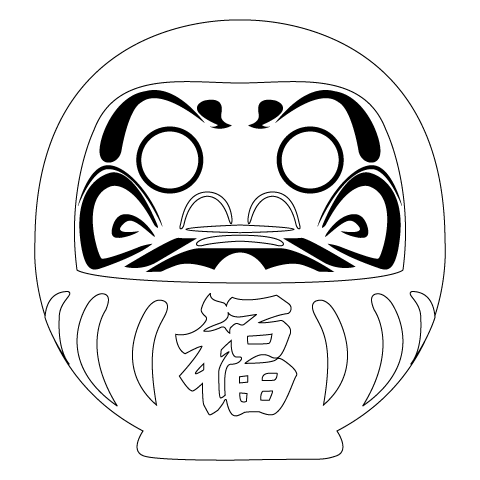 I will bring copies of Daruma's for children to make a wish to come true.  You only color in one eye at the time of making the wish and the second only after your wish has been realized.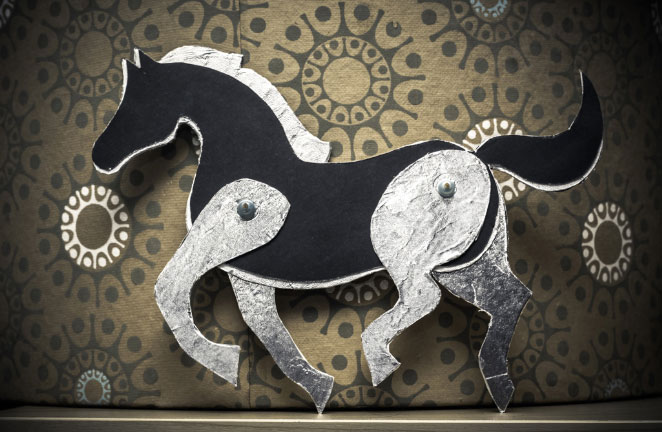 And this  year in Chinese astrology, it will be the year of the Horse (Lunar New Year isn't until Friday January 31st).  In honor of that we will make dancing horses starting with a pattern to cut out cardstock or thin cardboard and decorate.
I will also bring my collection of New Year's Books of which the children can pick which ones I read outloud or we choose to act out (My favorite!).