As the length of the daylight dwindles in our hemisphere, the celebrations of life and light have begun.
For the next two parkdays, we will experience traditions of these festivals: Bodhi Day, Winter Solstice,  Diwali, Hannukah, St. Lucia Day, Christmas, Kwanzaa, Eid Al Adha, Pancha Ganapati, Boxing Day, Three Kings Day, Hogmanay and the youngest – HumanLight.
12/12 This week's parkday will focus on The Winter Solstice.

Thanks to M&B Mom, Michelle (on the guitar), we will learn a Solstice Dance and have fun with provided supplies for making Sun Masks (or any other types kids and adults would like to build).  Here is a link for more Winter Solstice Crafts.  In addition to ways to celebrate the Solstice, Michelle will reveal the astronomy behind why our days are shorter and our nights are longer.  Since the Solstice is all about honoring the Sun and Sunlight, we will learn ways people are harnessing the sun for clean energy… and how you can too (solar ovens, water bottle lightbulbs, solar rechargers, etc).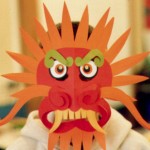 There are many festivals that celebrate the Winter Solstice around the globe.  Soyal is a private 9 day celebration for the Hopi and Zuni Indians in the Southwest.  The Chinese celebrate Dong Zhi with sweet rice ball soup called Tang Yuan.  Yalda is a Persian celebration, where in ancient times and in some versions today, great bonfires and other lights are lit in order to combat the darkness.  And for to emphasize the shift from waning days to waxing days, all roles were reversed with servants and masters.  Yalda and the Eyptian celebrations merged in Ancient Rome for the their greatest celebrated holiday – Saturnalia.  On this day, everyone was equal.  People carried gifts with them to give to many.   With Crafts and the Solstice dance you are connecting to people across the Northern Hemisphere as well as Ancient people over thousands of years.
12/19 Lunch 11:30 am Potluck and Parkday. Come take part in many

Winter Traditions

.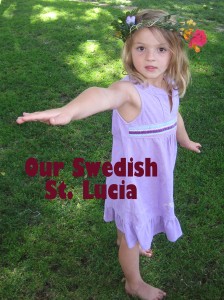 We will pick a St. Lucia (or take turns) to be the little girl to banish the darkness.  This is a Swedish Tradition where a little girl wakes up many a household in the middle of the night with wreath of candles on her  head.  We will light the Kwanza candles and go through what each candle represents and read from Seven Spools of Thread.  We will retell the story of the miracle that Hanukkah is based.  And I will tell the story of Ganesh, and the loveliness about his 5-day winter festival in India called – Pancha Ganapti.
There will be crafts, Christmas carols and hot cocoa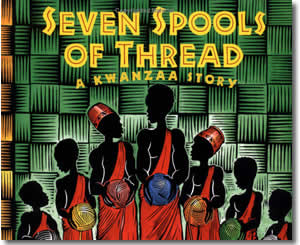 and tea for all (bring a mug).  This is one of the only times we sanction sweets, since so many of our families bake and enjoy holiday goodies as a part of these Sacred and Festive Holidays. So in addition for something substantial for the potluck, feel free to bring a goodie you've made from home.
Happy Holidays to you all
and may Good Health as well as
an Appreciation for the Lives You Lead
be the Lights in your Life this Winter.