Potluck @ 11:30 am

Animals & Habitats @ 1:00 pm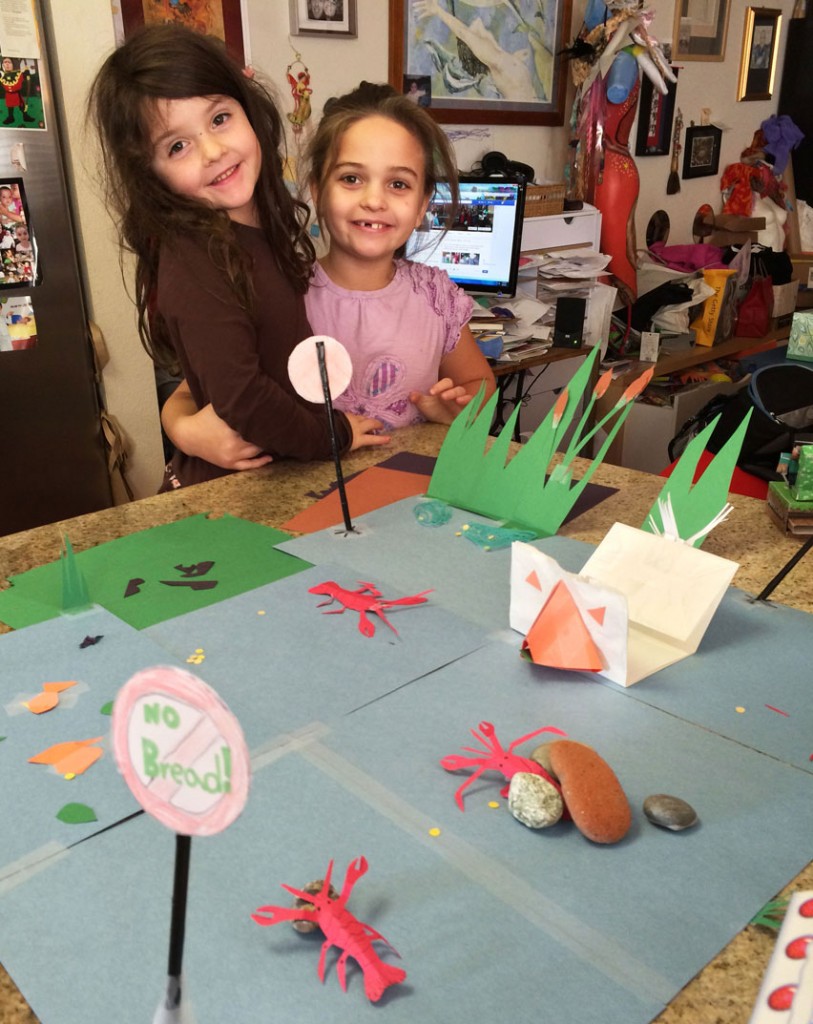 The genesis of this week's activity and learning comes directly from my youngest daughter.  Let the sky, desert or ocean be the limit in making your personalized HABITAT.  I will supply construction paper and other art supplies – you bring the creativity and fun!  Your goal can be to populate a Biome like a desert or marsh, or you can start with a Keystone animal like a wolf or an otter and then create the mini-web-of-life that sustains it.  You can work by yourself, or enlist your friends to build your habitat together. (See how Yellowstone thrived when their Keystone animal – the Wolf – was returned to its natural habitat).
This is a great example of how learning and curriculum evolve organically in our home. One of the main reasons we create our own curriculum, is so that our children have greater control in what they are learning.  My husband and I embrace the interests of our children as well as the experiences we have at parks, museums, and field-trips.  We then to scaffold them into our overall educational goals.   As a result, we experience less resistance because they are "choosing" what they are learning. Btw, "less" is a far cry from – not at all!
Creating an Animal Habitat

or

Turning Interest into Education
Step 1: Puffed with pride, my daughter brought me downstairs to show me the duck she made from a white bag and how two fans can make it swim across the counter.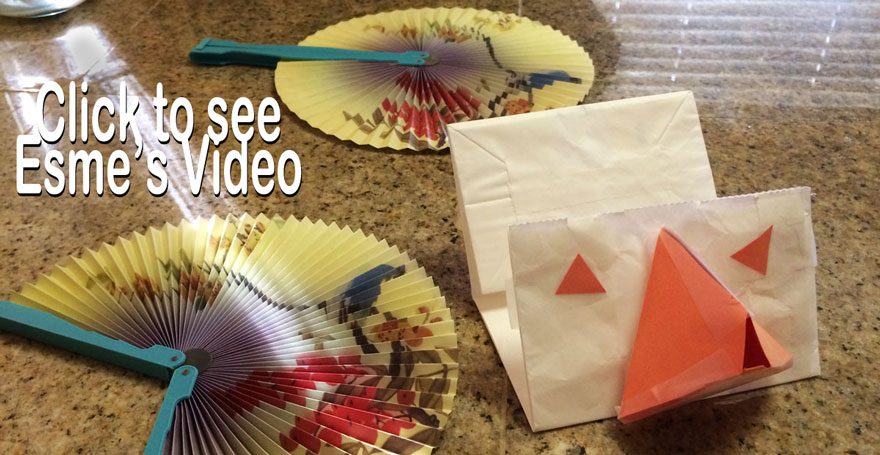 Click below to watch.
Step 2:  She  pulled out blue paper to make a pond.  My eldest daughter came to see what we were doing.

Step 3: I went to the computer and pulled up a link What Do Ducks Eat? We learned that they were omnivores and that they foraged differently during in each of the four seasons.
Step 4: Üla started making signs to keep people from feeding ducks empty calories while Esmé started making fish and fish eggs.  I added grasses and cattails.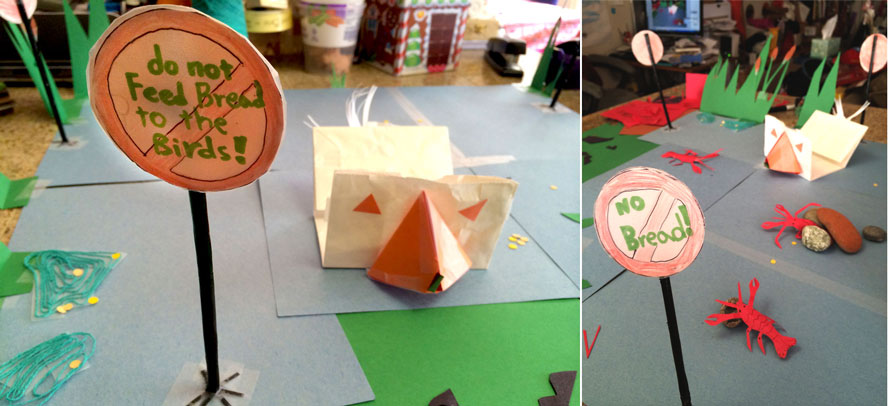 Step 5:  The girls kept returning to the webpage to see what else was in the diet of ducks.  Esmé added tadpoles and then insects.  I added algae. And Üla made snails and started making crayfish.  (To make an accurate crayfish, we pulled up the pictures from when Üla helped biologists capture the invasive species in Topanga's watershed this past fall.)

Step 6: During this nature explosion on our kitchen countertop, we held numerous discussions about the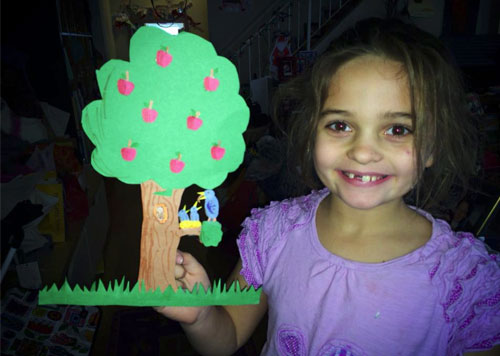 Web-of-Life.  From there, I figured out ways to enfold other academic learning.  For example I presented the question – "How long will it take these three invasive crayfish to over populate this pond?" This sent us to the computer to understand how often they reproduce.  They  suggested that if all three were boys – they would never over populate.  But if they did, they pondered if it would turn out to happen in a Fibonacci number series. We also further discussed how the crawfish were displacing the native endangered trout in Topanga.
A day later, Üla had started on a Woodlands habitat that hosted a family of nesting bluebirds amongst other living creatures. Number 10 of the Darwin Challenge. And other friends have been inspired to start thinking about animals they love and their habitats.  What animal will you create a world around?  See you Thursday.
And don't forget Potluck starts @ 11:30 and we have two special visitors…