Did you know that there are 78 organs in the human body.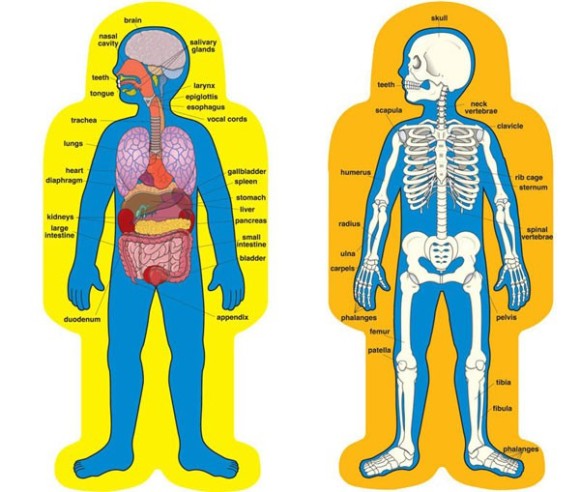 Wowzers.  Pick one and learn some fun facts to share with the group: brain, liver, skin, lungs, heart, kidneys,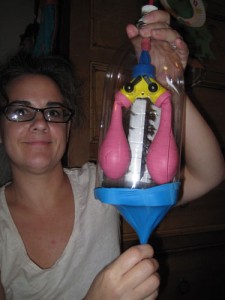 intestines, stomach, pipe, thyroid, bladder, ovaries, testes, eyes, pancreas, etc.  Look how well packed they are in your body.  This is the most Amazing puzzle in the world.
We will make some squooshy organs with Gak and natural coloring.  See image on bottom left.
Kids become the Digestive System by breaking food down with their hands

and

enzyme-filled water (SPIT), Vinegar & Baking soda (BILE),  and Yogurt (PRO-BIOTIC BACTERIA in gut) to truly  experience the journey of food.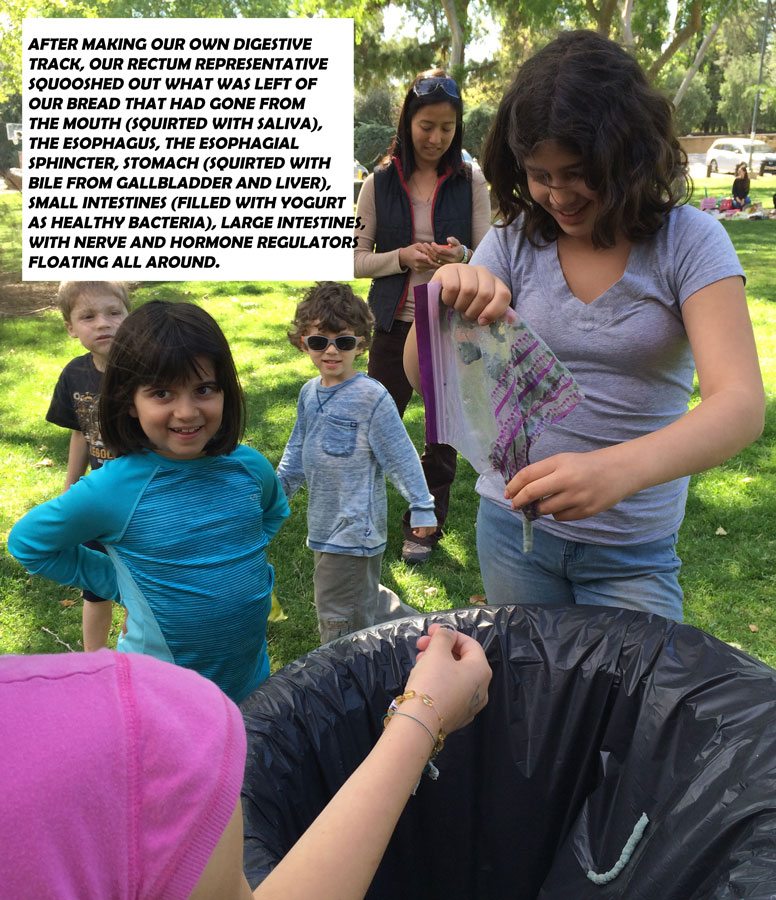 Here is a fun online game to learn a bit more about our bodies and where things are.