In Rome, Togas* were required at our park Togas (Stolas) are optional.   Experience a FUN day based on the reign of the Roman Empire.  What lesson can you share with the group that is based on what YOU think is cool about Ancient Rome (or other culture within the Roman Empire)?

  This could be a craft or activity, a story like the Trojan Horse or Seneca's play Oedipus, a mini play based on Roman Gods (Jupiter, Diana, Cupid, Mars, etc),  explaining a Roman custom, a model of a Roman invention (chariot, aqueduct, catapult, etc), or telling about a figure of import (Caesar, Marcus Aurelius, Hortensia) , or Rome's Concrete Revolution.  There are some more ideas on this PinInterest.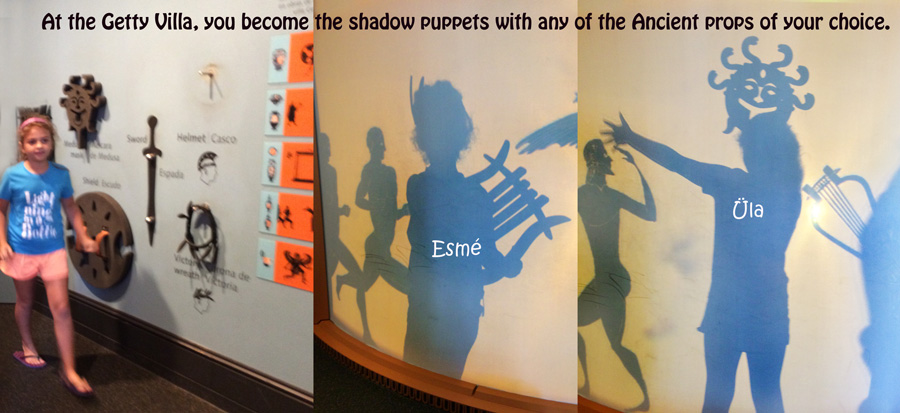 Watch this great animated lecture on what a Teenager's Life is like in 73 BCE!  or 4 Sisters in Rome!

Planned Activities at Parkday

With rubberbands, dowels and cardboard that I will supply, kids can cut out and assemble their own musical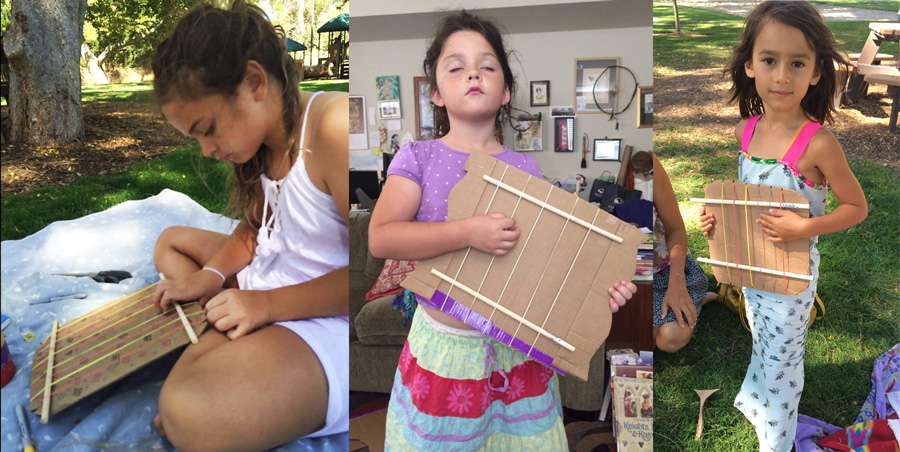 Lyres.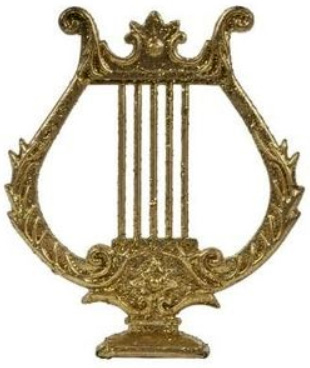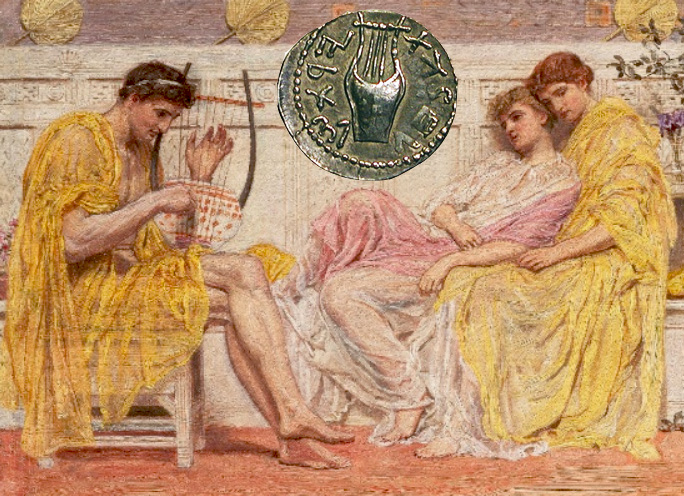 50% of Roman children died before their 15th year.  The next craft I have chosen is to  make copper Bullae or Lunulae (they can be made from cloth too).  These are amulets that Roman children wore to protect them from evils spirits (as well as jealousy of their friends) until they were old enough to become a Roman Citizen (boys 16)or marry (girls around 18).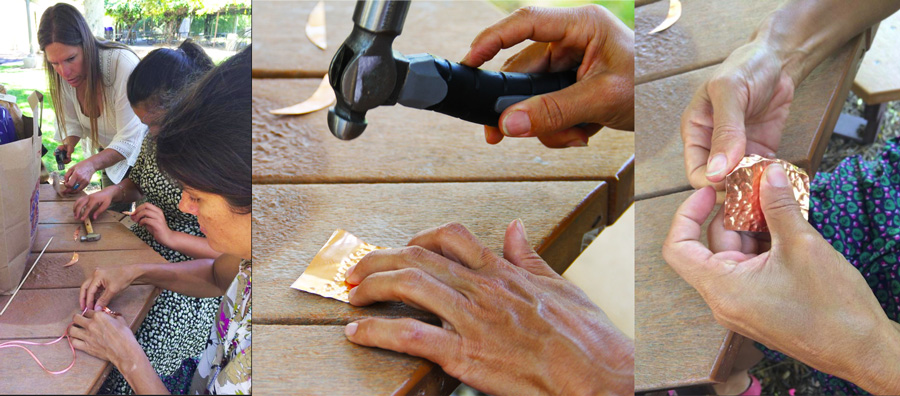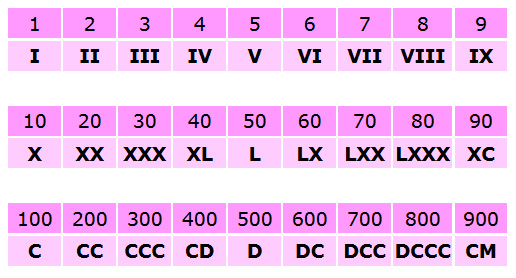 And Ula will share how to write and decipher Roman Numerals, (and how Fibonacci helped replace them with Arabic numbers in the mid 13th Century).
Expand Upon the Learning
For a great 3-D experience of Ancient Rome, I usually send families to visit the Getty Villa at 17985 Pacific Coast Highway (with 44,000 Greek, Roman, and Etruscan antiquities dating from 6,500 BC to 400 AD).  This was the original Getty styled after a villa from the great city Herculaneum, (Pompeii's neighbor).   As you stroll about the amphitheater, porticos, sculptures and more, it feels like you are IN ancient Rome.  The Fun Family room has great hands on activities, allowing kids to become the shadow Puppets behind a theater screen or illustrate an ancient vase.  Be sure to pick up the kid's scavenger hunt cards for amping up the FUN-quota in the galleries. Their gift shop has great books for kids. The Villa hosts  events including the upcoming modern version of Euripede's play Medea this September (tix are on sale now).

*In Rome men and boys wore togas that were knee length, in public girls and women's togas reached their ankles.  In the privacy of their homes, girls could wear knee length togas.  A pillow case makes a perfect kids toga, w/ a seam ripper cut a hole in head and for arms.  Complete the look by tying a ribbon, string or a belt at the waist.  For the adult toga, take some cloth or sheet to wrap completely around the waist (tuck in the first part into the waistband).  And now just throw the leftover material over one shoulder.