What do you wanna say, the World is listening!
I'll show how with a few pieces of paper, you can make your own Zine.  A Zine is a hand distributed Mag-a-ZINE.  Pretty cool, eh?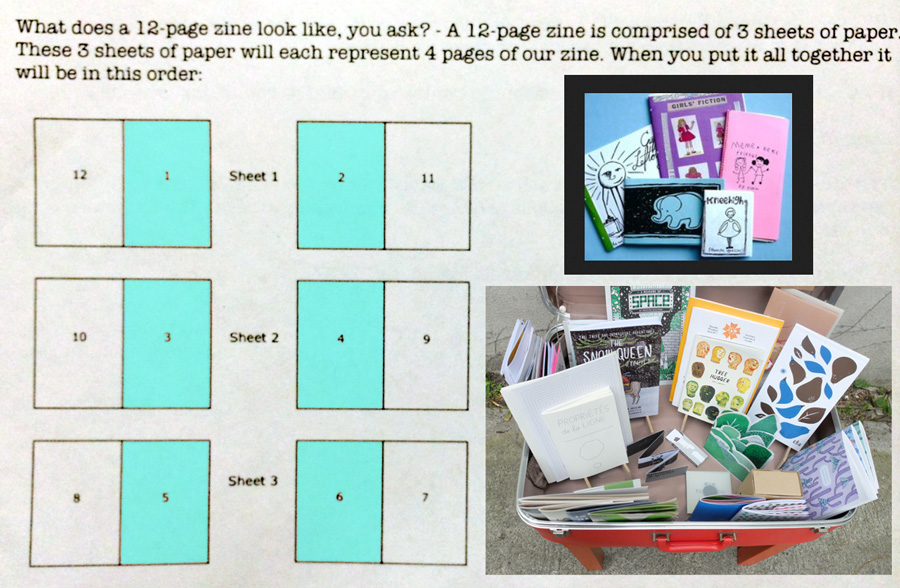 Over the years people have spread their messages, art, and needs through flyers and zines.  This is a great way to get a grassroots idea out.  Or make a mini-gallery on paper.  Or start your career as a cartoon artists.  You will become a mini-publisher as soon as you print more than one copy!
Come with lots of ideas and make your own Zine this parkday. Any writing or coloring supplies would help bring diversity to the supplies I will bring.  I will supply the paper for your zines.
For those who can't come or who wanna get a jumpstart, I will post the "HOW TO's".  Now there are lots of ways to make Zines, just like there are lots of ways to make books: accordion style, open folds, spine-binding, etc.  This is just one way.
And as far as the artwork goes: it can be photocopied from other images, hand-drawn, stamped, painted, and more.   YOu can put a personal touch on each copy of Zine to add color since B&W copies are the cheapest.  It is up to you!
Here is a link for a bit of HISTORY of MAGAZINES and HISTORY of PRINTING & MAGAZINES and HISTORY of ZINES.
FYI: This is the last Deltac sponsored craft/parkday.
Love to you all,
Jessica, Ula, Esme & Aran