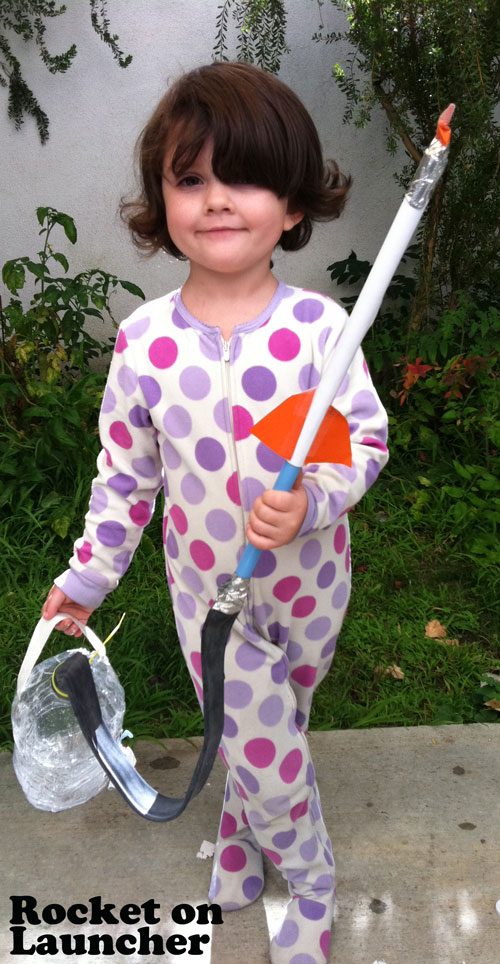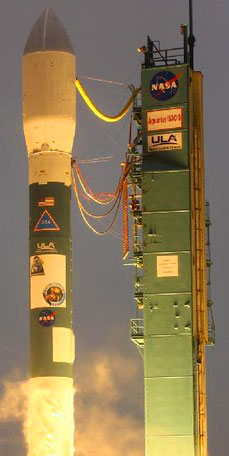 A few weeks back, we took on manned flight within our atmosphere, this week we take flight into OUTER SPACE.  We will learn about Rockets, attaining velocity speed, rocket fuel and characteristics of outerspace.  Phew, that's alot to cover.  So let's get to the FUN!
You can make your own Rocket Launcher from a Soda bottle, pvc pipe, an inner tube and duct tape.  See image to your left  … or spend $12 for a Stomp Rocket at Toys R Us?  You know what kind we made at our house!
Bring your Rocket Launcher and let everyone try their hand at making the most efficient and far reaching rockets.  We will measure how far each person's flies.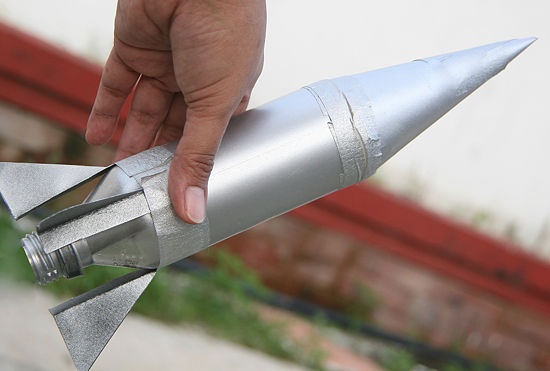 Other rocket launchers we might try at park to illustrate rocket fuel and physics.. Volcano Rocket! I call it a volcano rocket, because it uses the same ingredients: vinegar and baking soda as kid volcano models.
NASA is a great resource for inspiration as well as lessons.  Click for NASA's 25 activity  brochure or the Image above.
Look left for another way to understand how rocket fuel needs to release later than launch time is to us a film canister (not so easy to find in the digital film era) and some antacid tablets.
And if you didn't get enough flight simulation for Helicopters from our last Flight Learnings, here is a great Howtoons on making a copter…