Let's visit Africa, sub-saharan that is.  Play Mancala, dance and drum to some music from Kenya, Uganda, and more.  I will bring the supplies for making hand-held finger pianos – called Kalimba in Kenya, but in other nations goes by the name  Mbira, Zanzu, Karimbao, Ubo, Likembe and more.  If you have any African instruments (or ones you want to share) – BRING THEM with you on Thursday.

Recently, Esme and I took in a concert with Samite , born and raised in Uganda, fled to Kenya as a refuge in 92′.  He has founded a few organizations including Musicians for World Harmony.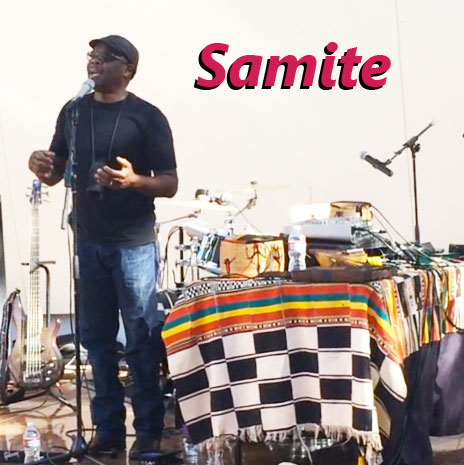 Samite was the subject of the documentary, "Song of the Refuge" and featured in the doc that is freestreaming on Netflix, "Alive Inside," about using music to awaken the spirit of those in later stages of Alzheimers.  Samite, played many instruments for us including the Kalimba.  He also had us join in with him as he sang a beautiful song  that he calls his Dalia Lama song, as he performed it for him once.  Samite joked about how silly it seemed to him how everyone backstage cried after the Dalai Lama thanked them for their songs, until he did the exact same thing.
Samite is also one of the artists on Putumayo's African Playground album – track #8 titled – Munomuno
With a bit of wood-working (sanding and maybe even sawing) as well as screwing into wood – anyone can create their own hand held finger piano or Kalima/Mbira.
I will also get the kids to join in on the live telling/acting out of a Griot tale (African Folktale).  Drums and other instruments will make great accompaniments – so bring your instruments.