Six months ago, it was Nat'l Poetry day in America (I was on a roadtrip and missed it).  Let's Celebrate it's

half birthday.  Do you have a Pocket Poem? You don't?  Well come to the park to get one.   We will play some games : hide-and-seek haiku and the forever hilarious,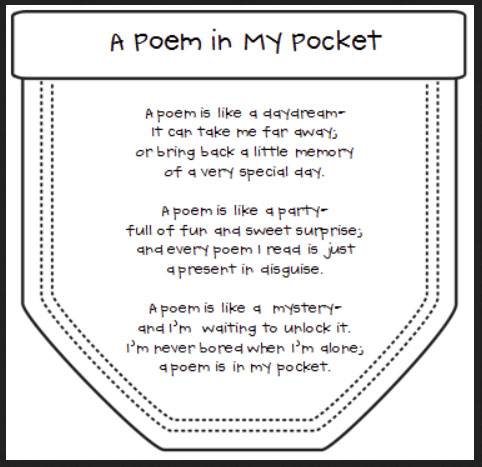 "Your Mother ate my Cat".  And bring one homemade poem to share -  on paper or floating in your head. We will all try our hand at a Haiga (a poem and artwork that partners up).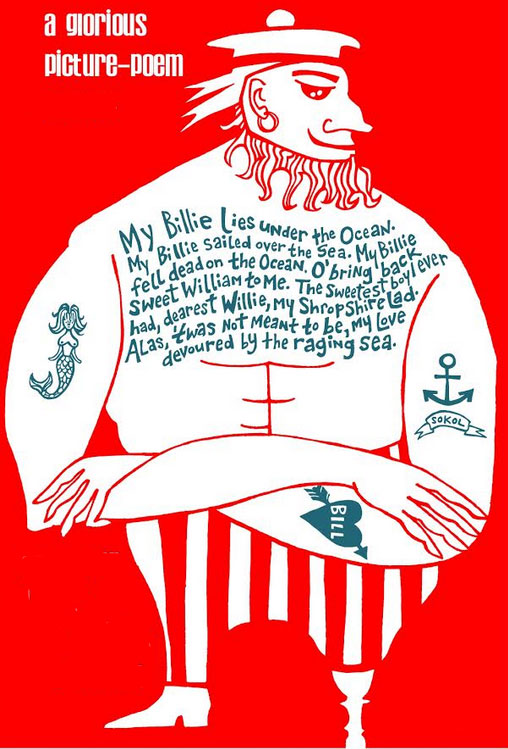 Everyone should carry a poem around or have at least one  memorized (if not 4 dozen) to share at just the right moment.
So when is the right moment?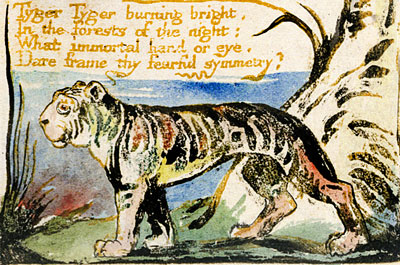 Standing at the Tiger cage at the zoo one could share The Tyger by William Blake. How about when your family dog has gone missing, the first stanza of Byron's Thing's Sweet.  Gareth Lancaster's poem is perfect when you kids "accidentally" fall in the mud.  Or while exploring a pond's edge, sing out Emily Dickenson's Nobody.   Or Walt Whitman's

Astonomer, for when you put the books down and take your child outside to see the stars.  Excerpts of Percy Shelly's Mont Blanc for when you take your family to Yosemite's Half dome for the first time.  Sharing with daughters how to be proud, Maya Angelou's Phenomenal Woman.  While distracting your kids from playing enemies, Shel Silverstein's Hug O'War.

I,so wish I had been able to recite Crater Lake, to my daughters, when we stood in snowshoes atop 3 feet of snow in the quiet that only that groundfall can offer staring at the crispest blue that had taken thousands of years to fill up from snow and rain.
We will all sit in a circle and discuss what makes a poem and read poems.  Bring poems that you have written.  Rhyming Poems and Haikus.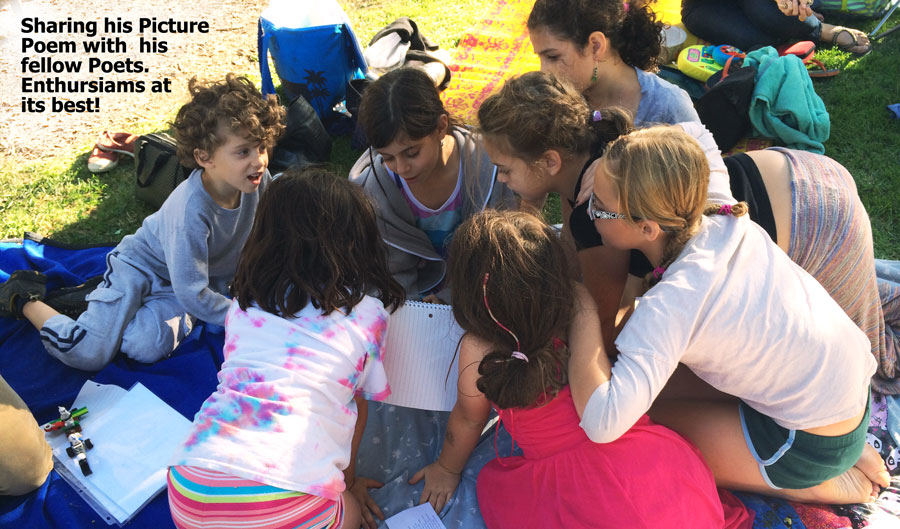 Parents, consider reading a poem to your kids that moved you in the past.