Too

HOT

for Parkday

. 
M&B Pool

one exit from Parkday.

From Noon to 3pm

.
Email me for address or directions.

jessica@jessicaran.com
L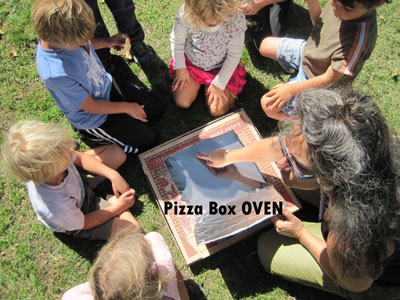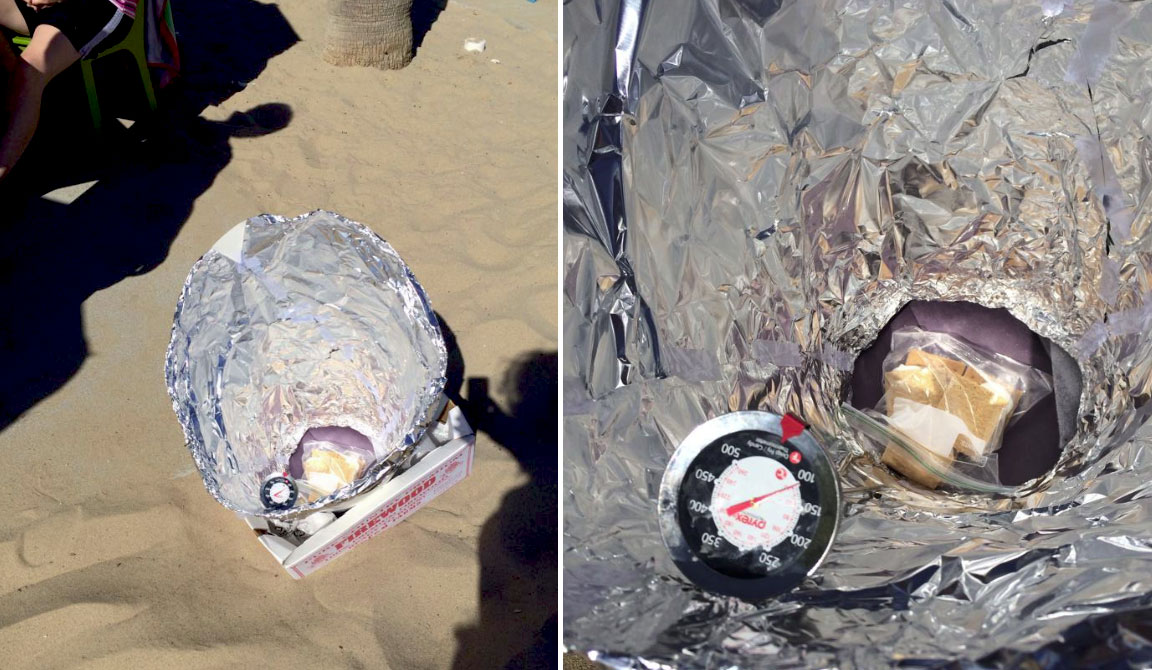 et's take advantage of that sunlight and bake nachos and other foods in Solar Ovens for snacks.  To be more accurate, they should be called Collector Boxes, as they "collect" the heat of the sun.  Let's get there early enough to take advantage of the Sun's brightest time of the day 11am-3pm.
It would be fabulous to compare Solar Ovens, so why don't you make one this week and we will compare your S'mores to our S'mores.
Here are three ideas.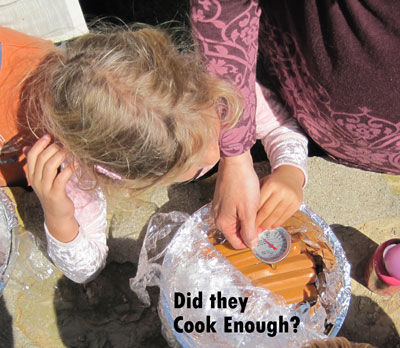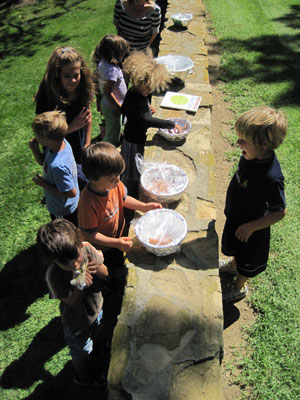 Here is HomeScience's version: Start with a pizza box like we did a few years back at MudPies & Butterflies.  Cut a flap in the lid and cover that with tinfoil.  Secure the opening with saran wrap in order to keep the heat in.  Cover the inside of the box with black construction paper. You will lift the pizza box lid to put place the food in or take it out.
Here is NASA's version, which is rather similar to the one above, however, they covered the inside of the box with tinfoil instead of black paper.
Both suggest "Pre-heating" your ovens before placing the food inside.
And if you prefer video tutorials, here is the kid show Zoom's comparison of two solar ovens.
And if you want to cook beyond S'mores, here is a list of Solar Oven recipes for you to try out: eggs, nachos, and even hotdogs.
Its funny, I didn't realize it until yesterday morning.  No worries.